Save Money, Support Sustainable Ag Research and Community Outreach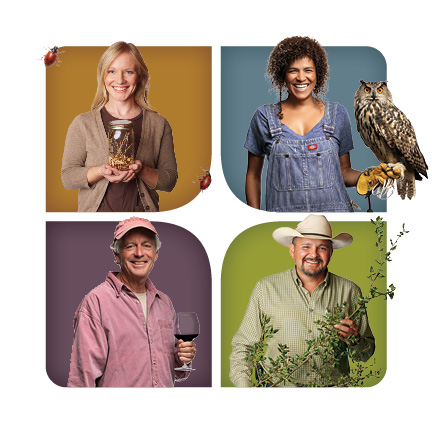 Members receive unique benefits and value from joining our organization.
Through a partnership with PanAmerican Insurance, Vineyard Team members receive a 10% discount on liability insurance. On average, Vineyard Team members saved 40% using this program.
Enhanced outreach programs include content rich tailgate meetings, online educational models, and online opportunities for DPR continuing education. These programs will continue to be complimentary or significantly discounted for Vineyard Team members, saving them $100 - $500 per year.
New irrigation management and cover crop projects funded grants allow Vineyard Team staff to collect and disseminate information to help growers adapt to ongoing drought conditions. This information is also critical to support our efforts in representing the industry in conversations related to potential regulations and restrictions related to water use. Membership dollars are critical for us to secure grants because they represent required match funds.
Staff will continue to partner with PG&E and other companies to provide cost share programs for goods and services. In 2015, together Vineyard Team members saved $30K for cost share programs for flow meters and owl boxes.
Finally, we will continue to represent the industry in a variety of regulatory and community issues. Whether the topic is pesticides, water quality, or groundwater management, we are actively engaged with the groundwater committees, Regional Water Quality Control Boards throughout the state, and other regulatory bodies. Our involvement in these conversations provides honest input about farming practices with the intent to incentivize and reward growers who responsibly manage their resources.
For more information on membership, please contact Lindsey Miller at 805.466.2288 or lindsey@vineyardteam.org.