Vineyard Team Announces 2016 Scholarship Winners
The Vineyard Team is pleased to announce the recipients of their 2016 Educational Scholarships. These scholarships help fund the college education of students who are the relatives of farm workers working for a Vineyard Team member organization. Scholarships were awarded based on academic excellence and financial need.
This year, four outstanding young people were awarded $2500 each. They are all first generation college students. Each has a unique story and commendable goals.
The recipients are:
Griselda Aguilar, Soledad - father is a truck driver for Monterey Pacific, Inc.
Refugio Garcia, King City - father is a vineyard manager for Mesa Vineyard Management.
Leonardo Ruiz, Santa Maria - father is a grape harvester for Talley Vineyards.
Jocelyn Sosa, Greenfield - father is a foreman for Monterey Pacific, Inc.
2017 Scholarship Fund: How You Can Help
Many of you have asked how you can contribute to the 2017 scholarship fund. Please click here if you would like to donate.
Congratulations to our 2016 recipients!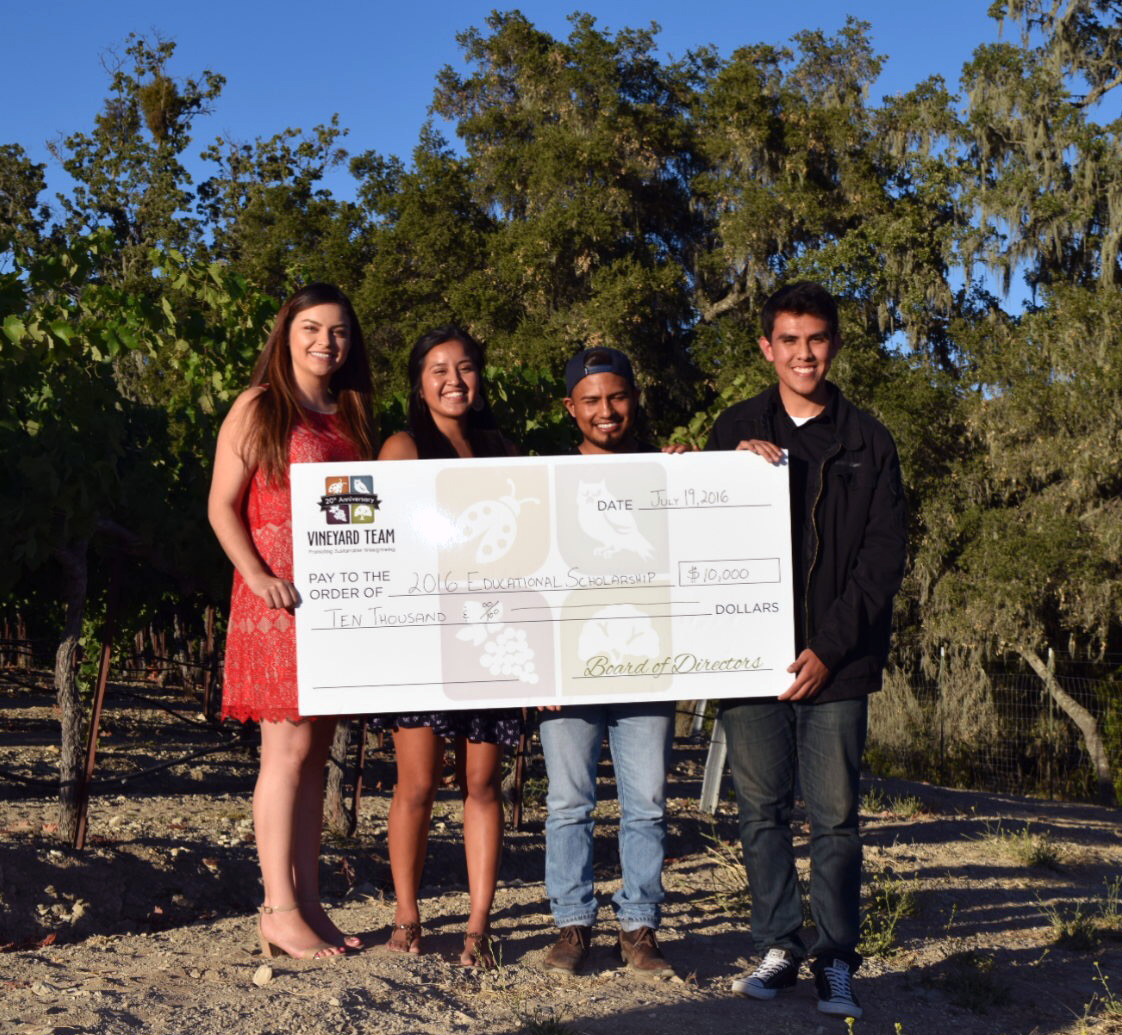 From Left: Griselda Aguilar, Jocelyn Sosa, Leonardo Ruiz, Refugio Garcia
« Back to News Index