Vineyard Team Educational Scholarship
A community funded scholarship for college students whose parents work in members' vineyards and wineries.
Since its inception in 2015, the fund has awarded over $96,000 in higher education scholarships base on academic excellence, financial need and community involvement. Many recipients have been first generation college students. While power comes in numbers, even one supporter can make a life-changing impact on a student. YOU can be that supporter.
"My success is not only going to be mine, it will be my family's success." Esteban, 2020 Recipient
Help us reach our $25K goal for 2021. 100% of donations are applied to scholarship funds.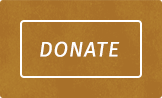 Current Recipients
Thanks to the generosity of our community, $21,500 was awarded to 12 students thanks to our local community. A list of current recipients and their majors are listed below.
Michelle, Repeat Recipient - Fresno State University
Oscar, First Time Recipient - Fresno State University
Maria, Repeat Recipient - Cuesta College
Jorge, First Time Recipient - Hartneil College
Esteban, First Time Recipient - Fresno State University
Aaron, Repeat Recipient - Cal Poly Pomona
Guadalupe, First Time Recipient - UC Davis
Alberto - Repeat Recipient - Cuesta College
Jazmin, First Time Recipient - Allan Hancock College
Stephanie, First Time Recipient - San Jose State University
Aline, First Time Recipient - CSU Channel Islands
Yesenia, Repeat Recipient - UC Berkeley
Scholarship Stories
"I am proud to be seen as a role model for first generation college students, such as myself, from my hometown. Giving back to my community is somethign that i have a passion for and my goal is to continue to give back as much as I possibly can servign at risk youth." Michelle, 2020 Recipient
"Coming from a low income family, this scholarship is not only for me but for my parents who work long hours from early in the morning to late in the afternoon. They sacrifice everything for us and offer their absolute best to give us a better life." Oscar, 2020 Recipient