Vineyard Team's Juan Nevarez Memorial Scholarship
A community-funded scholarship changing the lives of children of vineyard and winery workers
Higher education is important to many students but paying for college can be challenging. The Juan Nevarez Memorial Scholarship helps college students whose parents work in our members' vineyards and wineries achieve their dreams. Since 2015, we have awarded $210,000 in scholarships based on academic excellence, financial need, and community involvement. Many recipients have been first-generation college students.
We're honoring Juan Nevarez, a beloved member of the Central Coast winegrape industry, whose kindness, expertise, and passion shaped so many local vineyards.
We are excited to expand this wonderful program with the help of Must! Charities. Their recent fundraising event, PURPOSE, raised $1,000,000 to benefit the Vineyard Team's Juan Nevarez Memorial Scholarship fund! While this is an incredible step towards bettering the future of even more students, we need to raise funding to match a portion of the Must! investment. This is why contributions from the community continue to be essential to the success of the scholarship program. All funding will help expand the program to not only provide more students with scholarships but to also help recipients access resources to help them successfully graduate.
Do you want to help support next year's scholars? You can make a life-changing impact on a student's future by donating. 100% of donations are applied to scholarship funds. Donors like you make a difference. Even one supporter makes a life-changing impact on a student.
Applications for 2022 are closed. Applications for next year will open in the Spring of 2023.

About Juan Nevarez
"Our Dad had one requirement for all his children: we must graduate from college." Eufemia, Juan's daughter.

Juan Nevarez was a dreamer. But the difference between Juan and many at that time was his ability to turn his dreams into reality and share that opportunity with others. When he left Durango, Mexico in 1977 at the age of 17 and landed in Pennsylvania working at a mushroom packing plant he met a woman named Marta who equally had the vision of owning a family farm out west. After marrying in Chicago, they packed up what little they had and moved to California.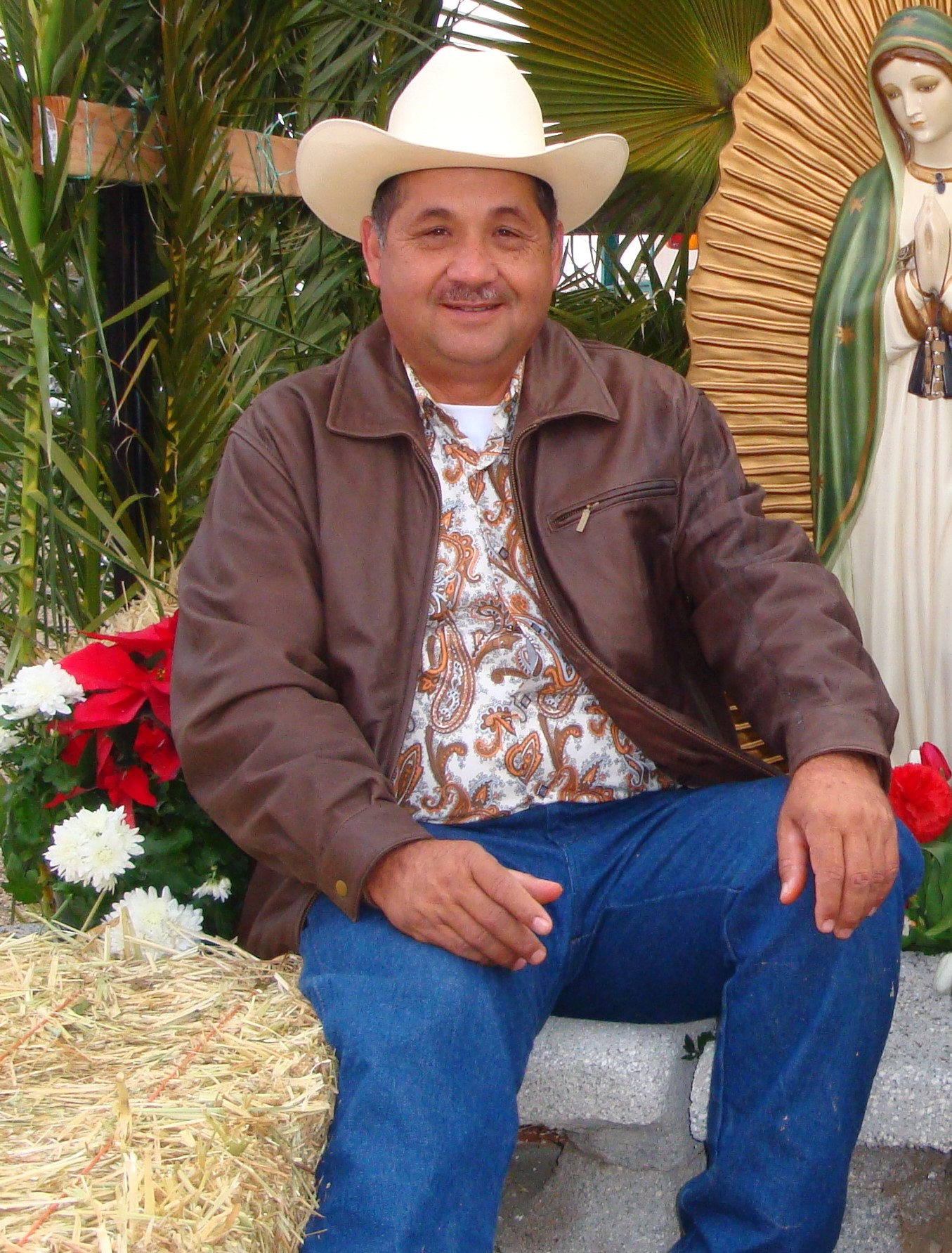 In 1980, Juan and Marta landed in Paso Robles as farmworkers and quickly found themselves working in what was the start of a growing wine industry. Juan could do it all: planting, pruning, harvesting the grapes, working in the cellar, and running the bottling line. With every task Juan was asked to complete, he always found a more efficient way to do the job and train more people alongside him. He was a natural-born leader for what quickly became a region in need of more farmworkers as Paso Robles was becoming a future 'wine country'.
After working for JUSTIN Vineyards & Winery for several years, Juan saw the demand for vineyard development and started his own vineyard management company, Nevarez Farm Labor, which still today is a main labor supplier for many of Paso Robles' esteemed vineyards.
Juan and Marta's dream of having their own vineyard and producing their own wine finally came true in 1996 when slowly but surely he poured his savings into planting one block at a time. Today, his eighty-acre vineyard produces remarkable wine grapes that are coveted by some long-term winery relationships. When Juan passed in the fall of 2020, his three talented children stepped up to the plate and are carrying on his legacy with the heart, soul and strength Juan taught them to have in continuing the farm labor contractor business.
"Our Dad had one requirement for all his children: we must graduate from college," shares Eufemia. "It didn't matter what we wanted to study or where, but he insisted we don't come home until our diploma is printed and hanging on the wall in the living room! Our dad struggled to read and write but this was not a challenge for him. He was able to build this company and vineyard for us by developing relationships with people and being a man of his word."
The Vineyard Team is proud to pay tribute to a Paso Robles Pioneer through the Vineyard Team's Juan Nevarez Memorial Scholarship that supports families of vineyard employees in their educational pursuits.