California on my Mind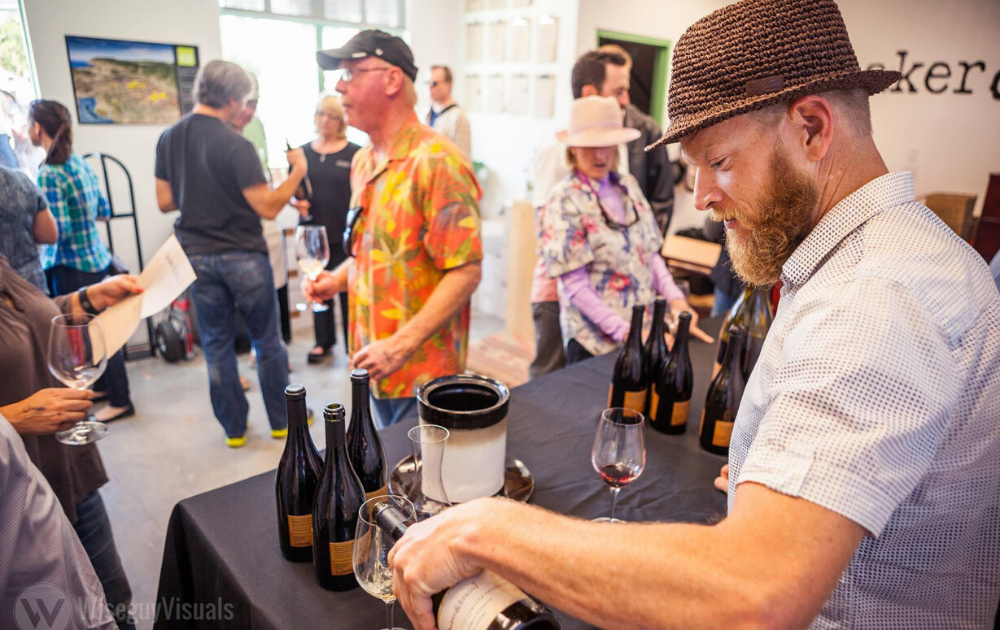 Matt Brain
- Sustainable Winegrowing Podcast Host
He may not have been born in California, but Matt Brain radiates all the positive energy his adopted home state emits. Originally from Georgetown, Ontario Canada, Matt holds an undergraduate degree in plant physiology and a Master's Degree in biology, but his love of wine was the catalyst for his move to the Golden State. After participating in tasting groups and reading up on wines, he and his wife Melanie took the leap and moved to California where he landed a cellar gig at Tolosa. From there, as they say, the rest is history; winemaking stints at Edna Valley, Treasury, launching his own brand (Baker & Brain with friend Josh Baker), and is now the Associate Winemaker at Chamisal Vineyards.
Through the years he has taught at educational institutions (Fresno State, Cal Poly SLO) and continues to educate as the host of The Vineyard Team's Sustainable Winegrowing Podcast. He cites the "Wine & War" by Donald Kladstrup as one of the more compelling wine books he's read and he does consider himself a voracious reader. When not thumbing through the pages of a book about wine, he's reading sci-fi by the likes of Isaac Asimov or revisiting Stephen King's classics like "The Stand."
Much like the diverse terroir and climate the Central Coast has to offer, Matt relishes in the myriad of outdoor activities the area offers and can be found hiking, surfing, mountain biking, and road biking. And when not outside, Matt enjoys being introspective and has been a painter his whole life. When younger, he thought his future would be in the fine arts. For our sake, we are glad he chose the California wine route.
"I appreciate all kinds of wine and find that I am always tasting a diverse selection of varietals, regions, and styles of wines to learn more."