The 1st Juan Nevarez Memorial Scholarship Impact Report
In the last 12 months, our community came together in a big way to help students achieve their dreams of higher education so that they can establish a career and give back to their communities.
We are thrilled to publish our first Impact Report for the Juan Nevarez Memorial Scholarship.
This program makes higher education investments in the children of California's vineyard and winery workers. The majority of awardees are the first in their family to attend college.
Please look at the impact you made in the last year!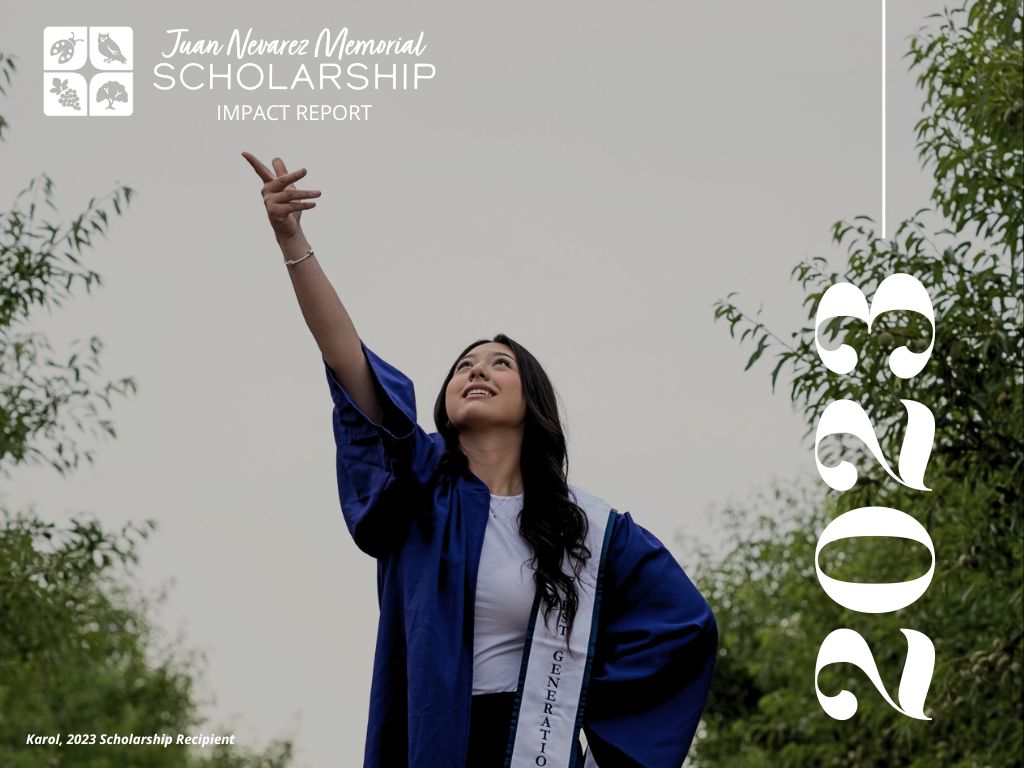 « Back to News Index