Students of Central Coast Farmworkers Awarded $21,500 in College Scholarships
The agricultural nonprofit Vineyard Team has this year awarded $21,500 in scholarships to 12 undergraduate students entering or already attending college. The recipients are the children of Central Coast farmworkers and are first-generation college students, according to the Atascadero-based organization.
The organization, which promotes sustainable wine growing practices throughout the region, launched the scholarship program in 2015. The program is funded by over 300 regional vineyard and winery members.
"Thanks to the generous donation from Vineyard Team winery members, we were fortunate to be able to offer so many scholarships during a time when funding is scarce due to the pandemic," said Vineyard Team Executive Director Kris Beal.
Illustrating the importance of her Vineyard Team scholarship, Maria Contreras, a 2019 scholarship recipient and current student at Cuesta College, reported that the education assistance she received last year was a big help that took much of the financial burden off her parents' backs. Contreras used the scholarship to help pay for school materials and fees, which allowed her to work fewer hours and focus more on school.
"I come from a family of five and I'm the first in my family to attend college," Contreras wrote in her scholarship application.
Aaron Hernandez, a 2020 scholarship recipient studying urban and regional planning at Cal Poly Pomona, reported that once his studies are complete he hopes to return to the Central Coast and devote his planning skills to the community that has invested in him.
A King City high school student who will be attending college this fall with the assistance of a Vineyard Team scholarship, Jorge Flores was recognized as a DAR Good Citizen through his school due to his academic success and clocking over 300 volunteer hours between Mee Memorial Hospital and the Soledad State Prison.
He said the scholarship will allow him to focus on school and internships so he can reach his goal to become a registered nurse and, ultimately, a medical doctor.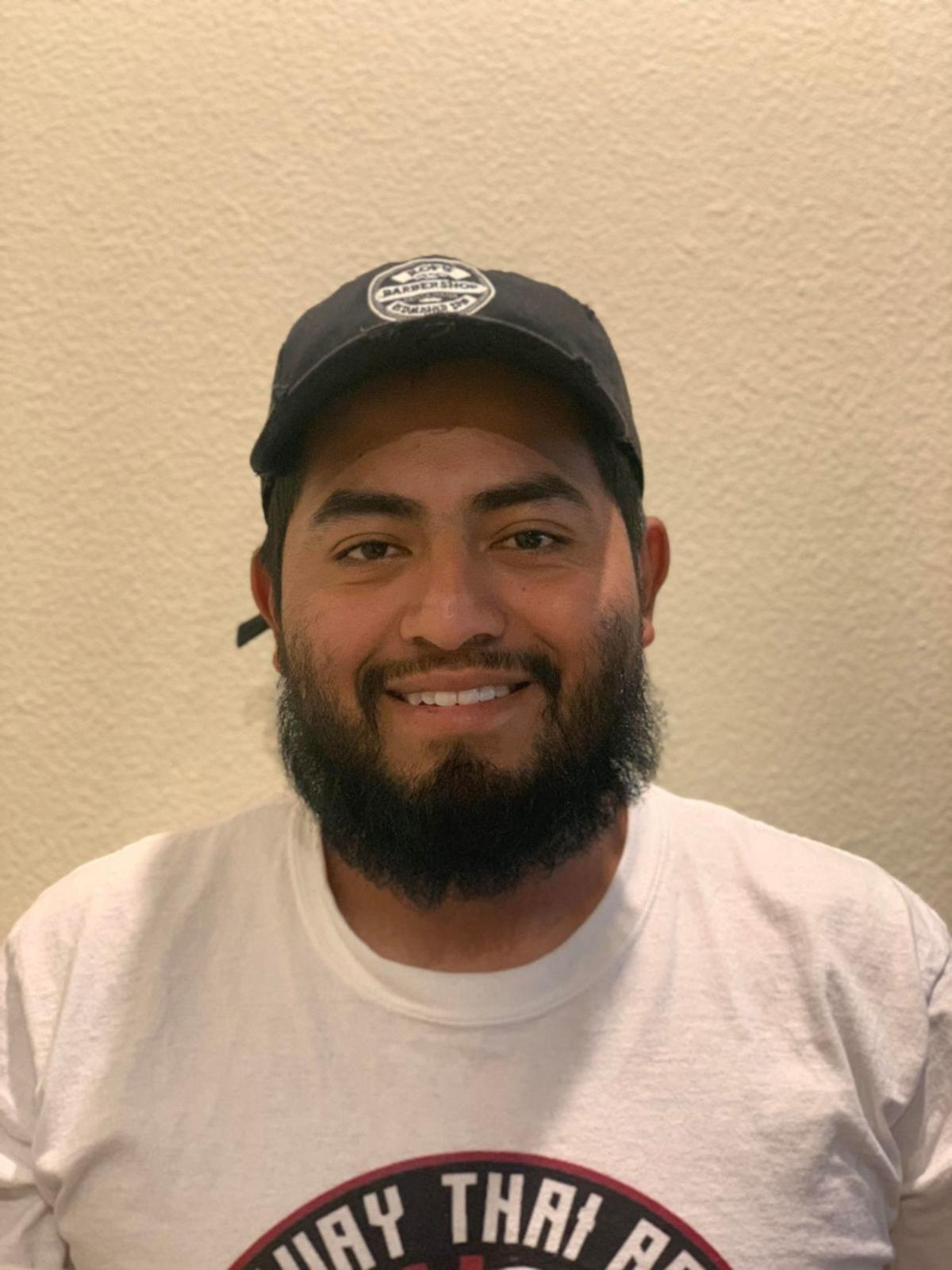 For students Aline Garcia and Esteban Garcia, both born in Mexico, they say despite their challenging start, education has become a top priority for them.
Esteban recalled entering elementary school at the age of 8, unable to speak English. He said he had never considered furthering his education until a very close uncle became sick.
"I saw him laying down in the hospital bed. He was so pale and fragile. All I could remember him saying [was], 'Go and get your education, mijo,'" Esteban said.
Moved by the wise advice, he enrolled in college soon after his uncle's death. Since then, Garcia has put all of his effort into getting a college education so he can work in the wine industry and set a good example for his children.
Aline also understands the importance of a college education.
As a member of the Deferred Action for Childhood Arrivals (DACA), a program that protects eligible immigrant youth from deportation, she does not qualify for federal assistance and, thus, needed to locate alternative funding for college. She is currently attending Hancock College with plans to transfer to a four-year university, such as California State, Channel Islands.
Aline said her hope is to return to her hometown of Santa Maria to serve as an elementary school teacher.
Scholarships to children throughout the Central Coast are offered each spring. Donations are accepted year-round.
For more information about the program, visit www.VineyardTeam.org/scholarship
« Back to News Index