Esteban's Story of Achieving Higher Education is so Inspiring
We know higher education is important to many students but paying for college can be challenging. The Vineyard Team's Juan Nevarez Memorial Scholarship helps college students whose parents work in our members' vineyards and wineries achieve their dreams. Help us reach our goal to raise $50,000 by December 1. YOU can make a life-changing impact on a student's future.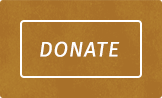 Since 2015, the fund has awarded over $125K in higher education scholarships base on academic excellence, financial need, and community involvement. Many recipients have been first-generation college students.
Here is how donations from our community have helped students like Esteban:
| | |
| --- | --- |
| | I'm a 28-year-old father of two. Growing up in Mexico City, I never saw an education ahead of me. I was born into a family of poverty. Starting school was exciting and scary because I did not speak English. Becoming a dad at 17, my mindset changed drastically, but I still didn't realize how important school was. I am the middle child of five. My parents would work, but the income from growing crops was never enough. My grandparents grew corn for their everyday needs. All I know is agriculture. Regardless of my struggle, I did it. Today, I have an A.A. in Enology/Viticulture, A.S in Viticulture, a Certificate of Achievement in Viticulture, and will receive my bachelor's in Viticulture from CSU Fresno next year. I'm grateful for the sacrifices my parents made. This country has a lot of opportunities for my family. My success is not only going to be mine; it will be my family's. I want to be part of the legacy of people that have helped me in my journey. |
Help us transform the lives of more students like Esteban. Here is how your donation makes a difference:
$500 = A semester worth of books
$1,000 = About one three-unit college course
$5,000 = One semester of college tuition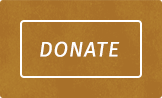 Thank you for any support you are able to give. 100 percent of your donation goes to the scholarship. Because of incredible donors like you, we can continue to enrich the lives of the future generation together.
« Back to News Index