The Best Gift you can Give Someone is a Gift of Education
The Vineyard Team's Juan Nevarez Memorial Scholarship honors Juan Nevarez, a beloved member of the Central Coast winegrape industry, whose kindness, expertise, and passion shaped so many local vineyards. Juan Nevarez was a dreamer. But the difference between Juan and many at that time was his ability to turn his dreams into reality and share that opportunity for others. The Vineyard Team is proud to pay tribute to a Paso Robles Pioneer through this scholarship that supports families of vineyard employees in their educational pursuits.
Here's Why Our Supporters Donate to the Scholarship
"It is important to give the second generation the advantage of a scholarship to rise above."
- Stephan Asseo, L'Aventure Winery
"He valued that education, and I know he would value a scholarship named after him to help advance the educational possibilities of the people in our farming community to send their children on to college. That's what he wanted, that's what he espoused, and that's what I hope you help us to do. In memory of good friend Juan Nevarez, join us with the Juan Nevarez Memorial Scholarship fund in any way you possibly can."
- Justin Baldwin, JUSTIN Vineyards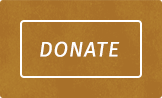 Thank you for any support you are able to give. 100 percent of your donation goes to the scholarship. Because of incredible donors like you, we can continue to enrich the lives of the future generation together.
« Back to News Index