Celebrate Giving Tuesday by donating to the Juan Nevarez Memorial Scholarship
Happy #GivingTuesday! Vineyard Team is raising money for the Juan Nevarez Memorial Scholarship, a community-funded scholarship for college students whose parents work in our members' vineyards and wineries and we need your help on this special day to reach our goal.
We aim to raise a total of $50,000 by the end of the day, which will allow us to provide college scholarships for up to 10 students. The clock is ticking to make this goal a reality.
Simply click the link below to read more about the cause and donate.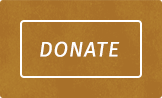 If you can also share the link with your contacts it will greatly help boost awareness for this great cause.
Your gift makes a huge impact today, tomorrow, and all the time!
« Back to News Index