2022 Year in Review
As 2022 comes to a close, we took a moment to appreciate the last year. From January to December, we were hard at work bringing together resources on sustainable winegrowing. Thanks to your support, we are able to connect farmers and ag professionals in our common goal to make great wines with care for the people and planet.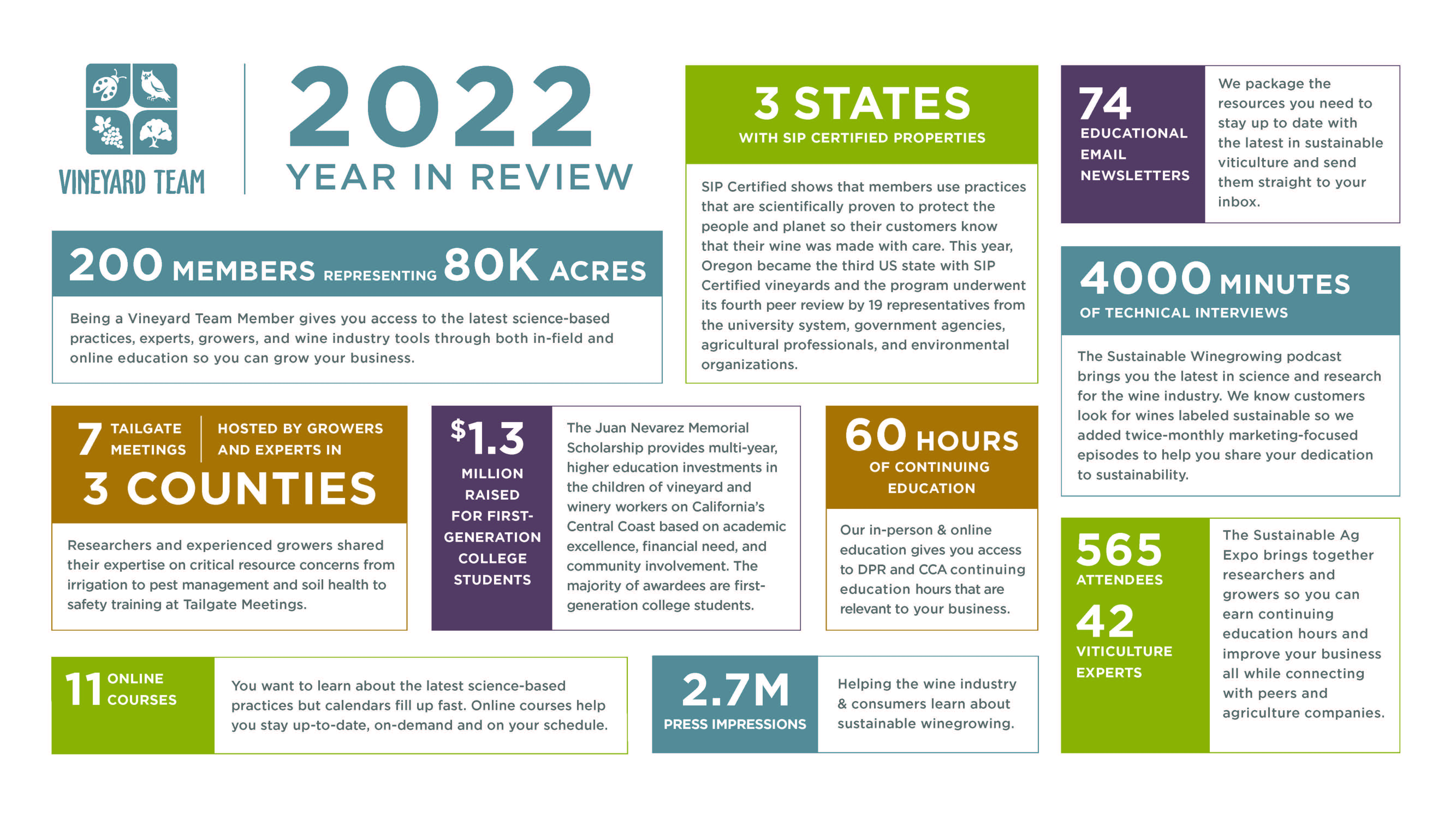 That's a wrap for 2022. But we can't wait to share what next year has in store for supporters of sustainable winegrowing like Y-O-U.
Download the 2022 Year in Review.
« Back to News Index