Vineyard Team Educational Scholarship
A community funded scholarship for college students whose parents work in members' vineyards and wineries.
Since its inception in 2015, the fund has awarded over $75,000 in higher education scholarships base on academic excellence, financial need and community involvement. Many recipients have been first generation college students. While power comes in numbers, even one supporter can make a life-changing impact on a student. YOU can be that supporter.
"It is hard to help support five siblings, but it is why I try so hard and stay up late to study. It is why I do what I do." Gabriela, 2017 Recipient
Help us reach our $25K goal for 2020. 100% of donations are applied to scholarship funds.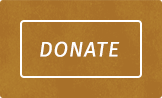 2020 Flier
We encourage our members to post the informational flier at work, insert into paychecks, and email to add employees. Click HERE. In Spanish, click HERE.
Current Recipients
Thanks to the generosity of our community, $26,000 was awarded to 12 students thanks to our local community. A list of current recipients and their majors are listed below.
Michelle - Speech Pathology: Communicative Disorders, father is a truck driver
Pedro - Civil Engineering, mother is a vineyard forewoman
Evelyn - Animal Science, father is a tractor driver
Maria - Criminal Justice, mother is a vineyard worker
Jennifer - Intensive Psychology, father is a vineyard irrigator
Sandy - Economics, father is a vineyard manager
Evelyn - Business or Criminal Justice, mother is a field worker
Mara - Biology, mother is a lab technician
Paola - Business Administration, father is a general worker
Alberto - Undecided, mother is a field worker
Leonardo - Mechanical or Bio-Engineering, father is a grape harvester
Yesenia - Legal Studies, father is an irrigator
Scholarship Stories
"I am extremely grateful for the Vineyard Team's generosity that supports college students such as myself in achieving our educational aspirations. This highly appreciated scholarship that I have had the honor to receive has undoubtedly made me one step closer towards making my future endeavors a reality.Thank you so much for making a significant difference in my life!" Evelyn, 2017 Recipient