The Vineyard Team Growers' Report, July 2017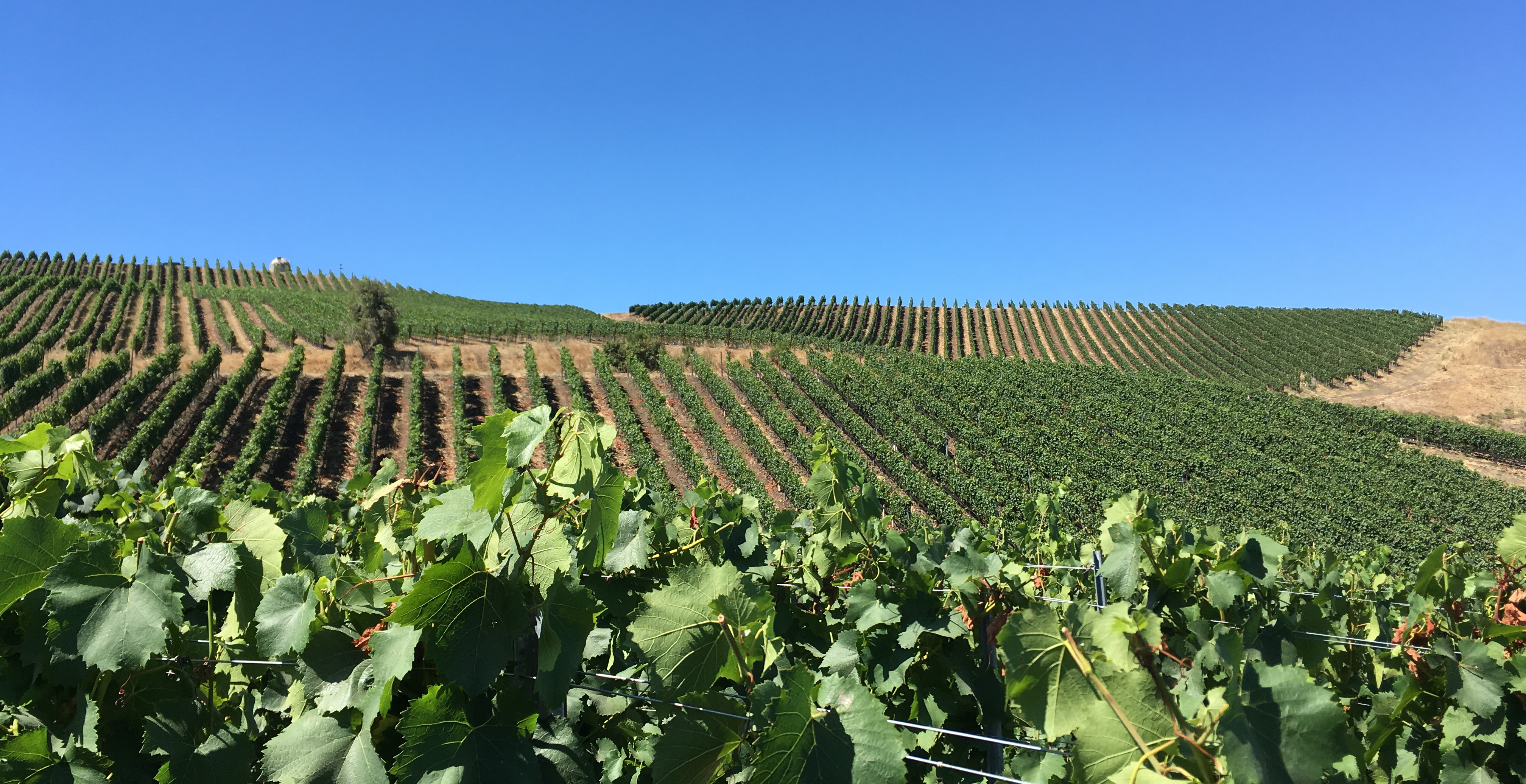 This report is from Ben Taylor of Talley Vineyards in Arroyo Grande, San Luis Obispo County, California.
How does the crop load look this year?
"(The) (c)rop looks decent. We're slightly under estimates from last year, but that puts us in a great spot for quality."
Are you expecting to drop fruit and if so, when?
"Yes. We've…dropped some Chardonnay. Looking at our crop estimates most of our Pinot (noir) looks to be right around that 2.5 tons per acre, or less, mark that we're shooting for. We probably won't drop much Pinot other than fruit that's under-ripe the closer we get to harvest."
How do you schedule irrigations?
"Between our 7 ranches, we've got 105 blocks, with different rootstocks, soils, row directions, elevations, etc. – so it's impossible to rely on anything but visually checking on the vines every day. We do have several (soil) moisture monitors, placed strategically around, but nothing compares to getting out there and checking on the vines."
How did the wet winter change your irrigation scheduling compared to the last few years?
"This year we've only turned the water on everything twice, and that was for our
mealy bug pesticide injection
and our bloom fertilization. We've spot watered particular sections, but that only accounts for…less than a quarter of the total acres."
"The crazy thing this year is (the amount of) canopy growth (without irrigation). The vines just keep growing. It'll be great to have the pick-of-the-litter of wood for next year, come pruning time. That's a luxury we haven't seen here for the past several years."
What is the worst pest you are dealing with this summer?
"We've seen a little more
(powdery) mildew
pressure…. We'll see mildew occasionally, but it's popped up more frequently this year."
Have you changed anything in how you control this pest in the last few years? Did it work?
"The only thing we've changed is more frequent monitoring. So far, all the sites where it's been spotted have (been) clear after spraying."
Special thanks to Ben Taylor of
Talley Vineyards
for being this month's reporter.
Want to be a reporter in the future? Want to hear what other growers have to say about a particular topic? Email Craig Macmillan at craig@vineyardteam.org.