Demonstration Sites
Projects & Growers

Vegetative Road Management Study
This study focuses on the importance of best management practices that reduce erosion on vineyard roads. Roads which are used only seasonally and on hillsides should undergo "winterization" which include covering with straw or planting a vegetative cover.
Vegetative road management research includes a complete analysis of 6 different species of road cover seed. On a monthly basis, CCVT staff monitors the percent cover, infiltration rates, and dry matter production of the road cover species listed below:
Replicated Treatments
California Barley, Hordeum brachyantherum Idaho Fescue, Festuca idahoensis
Creeping Wild Rye, Leymus triticoides 6 Week Fescue, Vulpia octoflora
Zorro Fescue, Vulpia myuros Control, not planted
Project Design & Layout - pdf
VEGETATIVE ROAD MANAGEMENT DEMO GROWERS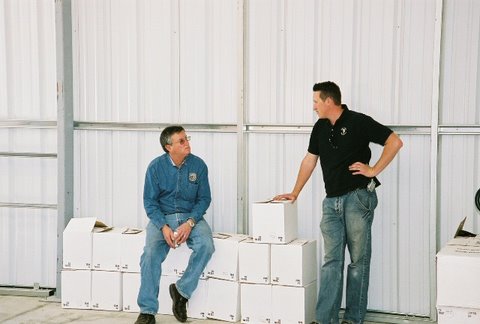 Pomar Junction Vineyard
Farmed by the father and son team, Dana and Matt Merrill, Pomar Junction Vineyard is found on the East side of Templeton, California. Pomar Junction's hilly topography makes it a perfect site for water quality and erosion related research.
Pomar Junction Vineyard is home to 86 acres of Viognier, Syrah, Zinfandel, Cabernet Sauvignon and Merlot.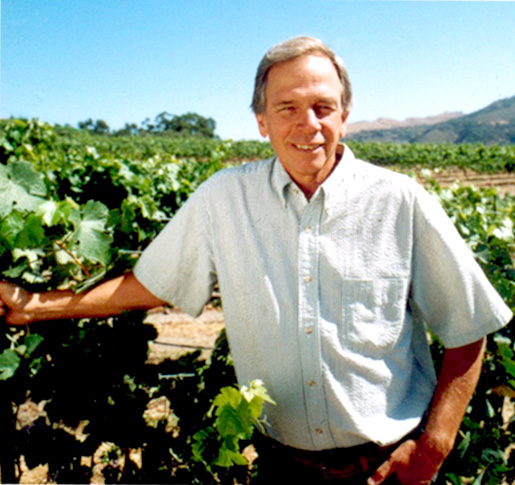 Salisbury Vineyard
Found in Avila Valley, Salisbury Vineyard is farmed by sixth-generation farmer John Salisbury. Salisbury Vineyard is 40 acres of Pinot Noir, Chardonnay, Pinot Grigio, Syrah Noir, and newly planted Albariño.
The vineyard is situated on sloped terrain and lies close to residential areas, creeks, and the ocean. With many erosion control practices already in use, Salisbury Vineyard is an ideal location to test road management practices on its steep roads.

REDUCED-RISK WEED MANAGEMENT STUDY – ALTERNATIVES TO SIMAZINE
Sunnybrook Vineyard
A continuation of CCVT's Pesticide Mitigation Project, ongoing research takes place at Sunnybrook Vineyard, owned and operated by E&J Gallo. Sunnybrook Vineyard is about 500 acres with 15 different winegrape varieties.
Research includes five under-row weed control methods: Simazine, Chateau, under the vine-row cover crop, under the vine-row cultivation, and untreated (control). Monitoring includes weed population diversity (how many weed species are present), density (how many weeds are present), and effect of treatments on vine growth, grape quality, and wine quality.
Sunnybrook Vineyard is also a project site for a filter strip width study (see below).
FILTER STRIP WIDTH STUDY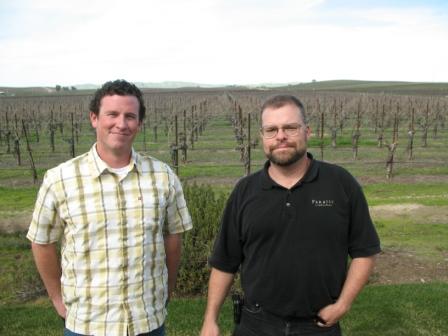 Dustin Rubo & Daryl Salm, Valley Farm Management
Using these 2 ft x 12 ft steel flumes (right), CCVT will be simulating sheet-flow storm water run-on laden with sediment, collecting the water at the end of the flume, and evaluating the runoff for the amount of sediment filtered out.
Paraiso Vineyards
Paraiso Vineyards is set in the Santa Lucia Highlands AVA in Soledad and has 400 acres of rolling hills and canyons.
Filter strips are often used in hillside vineyards like Paraiso to filter out and 'treat' sheet flow runoff before it reaches a water body.
At Paraiso Vineyard and Sunnybrook Vineyard, CCVT is conducting trials on the effectiveness of varying filter strip widths.
BEST MANAGEMENT PRACTICES DEMONSTRATION & PROJECT GROWERS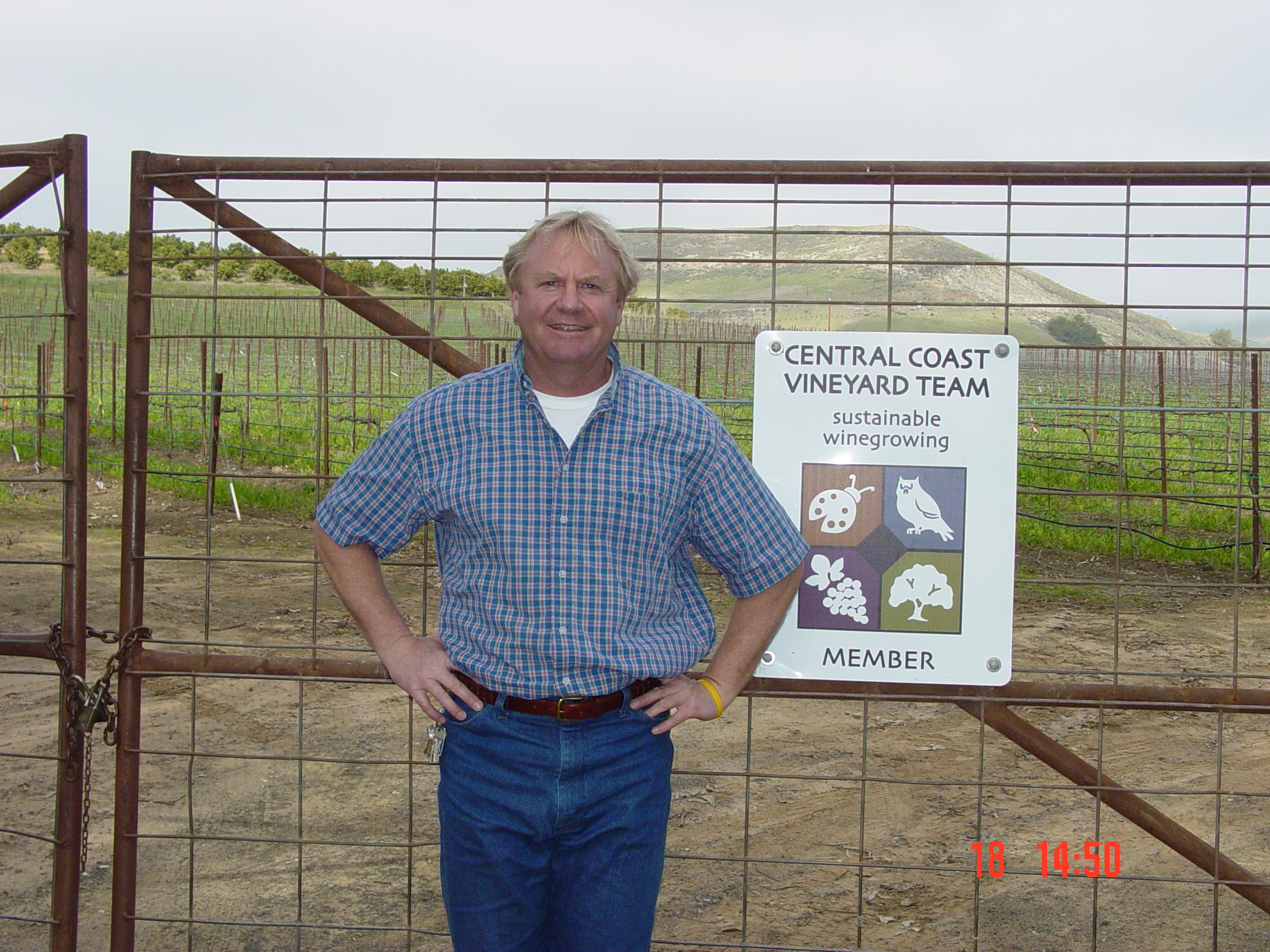 Mark Welch, Cal Poly Vineyard
Cal Poly Vineyard is found on the west-side of campus and is used as a "learn by doing" operation for viticulture students. The vineyard is roughly 13 acres and lies just below the university's avocado orchard.
Best management practice demonstrations at Cal Poly vineyard include two annual road cover plantings of Six Week Fescue and Annual Ryegrass. Also, two cover crop mixes including a Bell Bean/Purple Vetch/Tridicale mix in block 1 and a Yellow Mustard/Tridicale mix in block 2.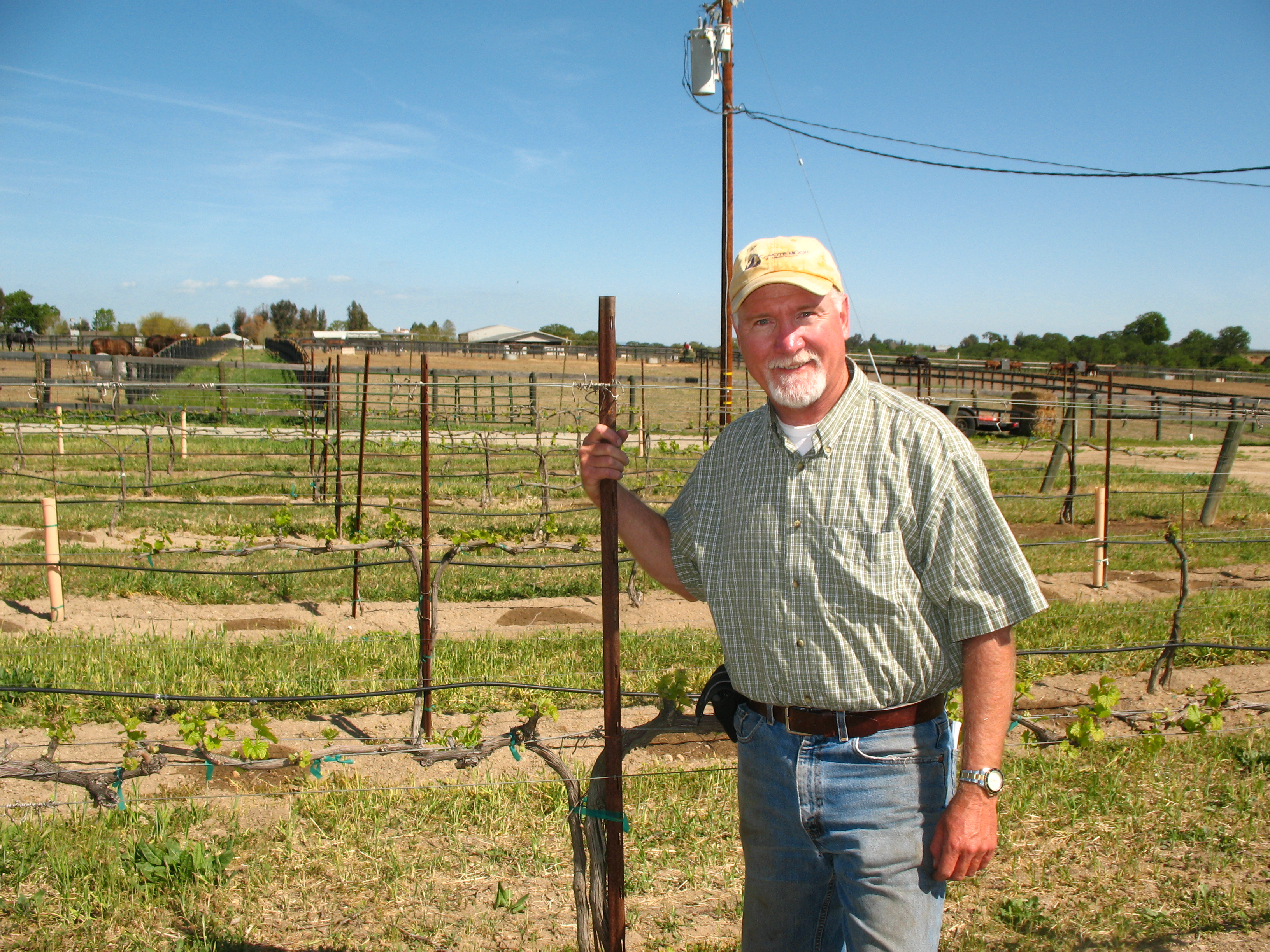 Steve Thompson, Coyote Moon Vineyards, LLC
Located on Wellsona Road, Paso Robles, Coyote Moon Vineyard is 32 acres of Cabernet Sauvignon, Petit Syrah, and Sauvignon Blanc.
Coyote Moon was recently purchased by Steve Thompson, a retired National Oceanic and Atmospheric Administration (NOAA) Corps captain. Steve participated and managed projects like pollution surveys, working with the tuna industry to implement dolphin-safe fishing, managing habitat restoration projects for Steelhead Trout and Salmon, oil spill response throughout California, and Navigation Manager for San Francisco Bay. He is now very happy to be farming sustainably and growing grapes in Paso Robles.
Steve has been eager to work with CCVT and is currently demonstrating a cost-effective cover crop study of barley.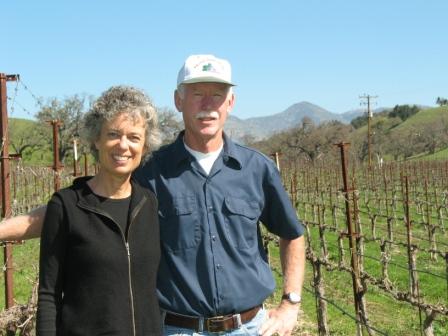 Faith Vineyard
Located in the Santa Ynez Valley, Faith Vineyard is 7 acres of Sangiovese and Sauvignon Blanc. Faith Vineyard is demonstrating a perennial road cover of Creeping Wild Rye. On a monthly basis, CCVT monitors percent cover and overall suitability for vegetative road management.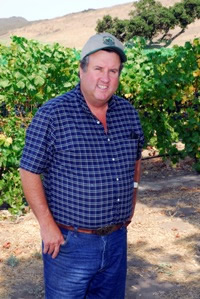 Premiere Coastal Vineyard, Kevin Merrill, Manager
Premiere Coastal Vineyard is located between the warm Los Alamos Valley and the cooler Santa Maria Valley. It consist of 458 acres of premium winegrapes planted in 1999. Varieties include Chardonnay, Pinot Noir, Merlot and Syrah. Kevin Merrill of Mesa Vineyard Management is the onsite manager . Mesa Vineyard Management was a founding member of the CCVT. Premiere Coastal Vineyard has utilized the positive points system from development through production to ensure sustainability of the vineyard, surrounding acreage, and natural habitat.
Premiere Coastal Vineyard is demonstrating an annual road cover of Idaho Fescue. On a monthly basis, CCVT monitors percent cover and overall suitability for vegetative road management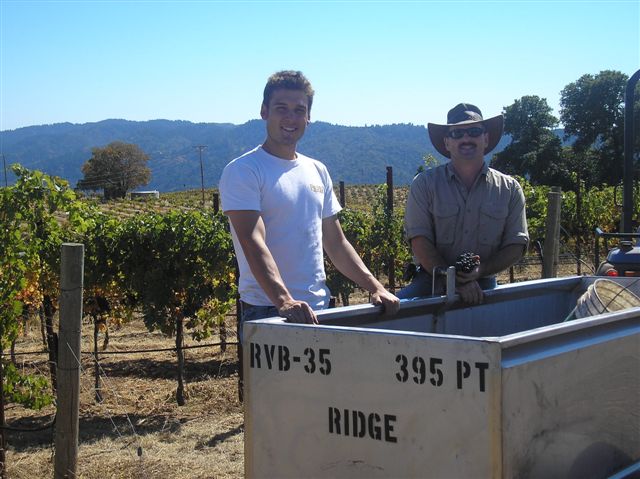 Ridge Vineyard
Ridge Vineyard is found in the Santa Cruz Mountains on Monte Bello Ridge. Winegrapes have been farmed at Ridge's Monte Bello Vineyard since 1886 and is now home to about 80 acres of cabernet sauvignon, merlot, petit verdot, and cabernet franc.
Committed to sustainability throughout their operation, Ridge works with CCVT to demonstrate terrace stabilization, vegetative road management, and study beneficial insect habitat densities.
ARGENTINE ANT BAIT STATION DEMONSTRATION PROJECTS
Participating Growers
Chorro Creek Vineyard (Cal Poly & E&J Gallo), San Luis Obispo
Los Alamos Vineyard, Los Alamos
Salisbury Vineyard, Avila Valley
Sierra Madre Vineyard, Santa Maria
Zabala Vineyard, Soledad
Bait station demonstrations are using the argentine ant bait,
Vitis, donated by Bayer Crop Science.
Argentine Ant bait station design – pdf
Ant Bait Fact Sheet Copper, Daane- pdf